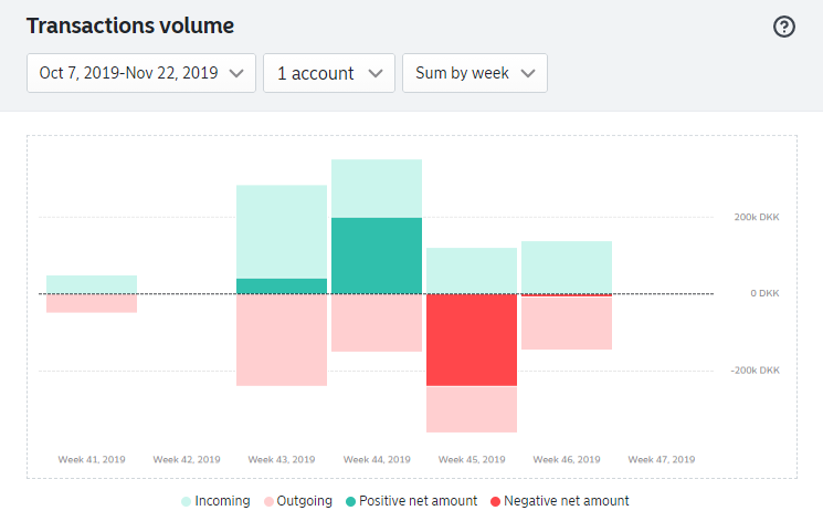 The Transaction volume component provides you with a visual overview of your incoming and outgoing transactions for a selected time period. The component is also showing both volume (light green and red bars) as well as the net of the transactions (dark green and red bars).
Please note, that all transactions are included in the numbers - also transactions between company accounts.
More help on Transaction Volume
How do I change the period that is shown?
How do I select or deselect accounts?