You can make your foreign exchange trades on the e-Markets platform 24 hours a day during the workweek: Monday-Friday, almost year-round.
e-Trading is open for trading 24 hours a day during the workweek
e-Trading opens Monday at 5.00 a.m. Sydney time
e-Trading closes Friday at 5.00 p.m. New York time
e-Trading has two permanent closing days:

Christmas - December 25
New Year´s Day - January 1
Note: As e-Markets allows for foreign exchange e-Trading, the opening and closing hours change throughout the year due to a difference in the timing of daylight saving between Asia, Europe and USA.
Please see the time schedule for 2020 below. The times mentioned are all Central European Time zone (CET).
Please note that it is not possible for you to trade deposits on your own country's local bank holidays. Nordea is not responsible for cut-off times set by third party banks.

e-Markets tradeable currencies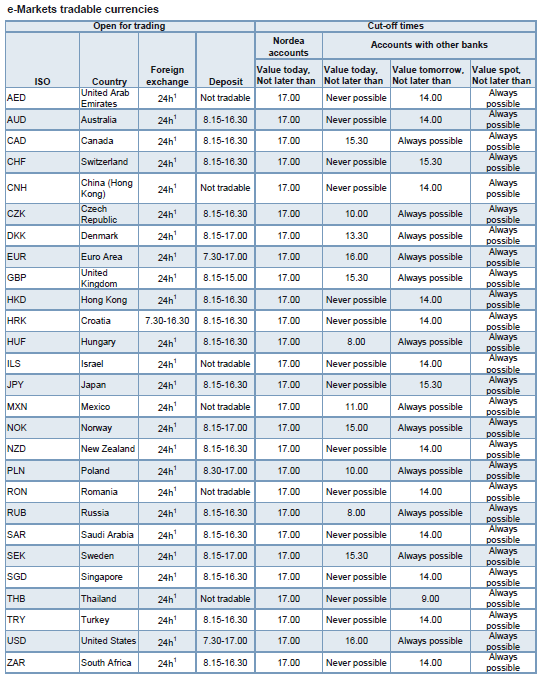 e-Trading is closed during dateroll between 5.00 p.m. and 5.30 p.m. EST.